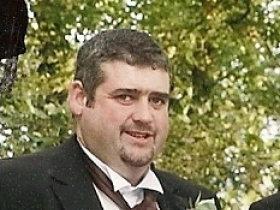 THE mother of a Donegal man whose body was recovered from Kilglass Lake in Rosskey has said: "At least we can now give him a Christian burial,"
St Johnston man Robert (Garvan) Milligan had been living at his sister's house outside Navan. Mr Milligan (35) was last seen alive on November 16.
Today his grieving mother Maureen said: "It has been a long eight months and we held out the hope that he would be found alive, but that hope has gone.
"At least we can give him a Christian burial and we have a grave to go to."
Mr Milligan was captured on CCTV using an ATM machine at a shop in Longwood, Co Meath, at 6.04pm on November 16.
From there, he went to a pub in Broadford, Co Kildare, where he left the premises at 12.45am.
Gardai said that on the same day his mobile phone had been traced to Strokestown, Co Roscommon. On November 14 he left Strokestown at 10am and drove to Broadford, where he socialised in a pub before going home to Wilkinstown.
A TV appeal on his whereabouts earlier this year failed to give gardai any new leads.
Maureen said Garvan's 36th birthday would have been last Monday.
"We are all devastated," she said.
"We still don't know how he died, but we hope we will find out in the investigation."
Mr Milligan will be laid to rest after a funeral Mass in St Eunan's church in Raphoe at noon tomorrow.