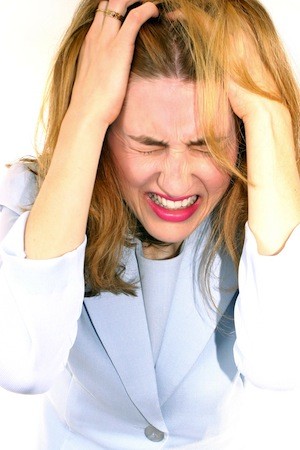 There may be good news for homeowners and overindebted households in the near future, as proposals made by the Law Reform Commission are now being taken forward at Leinster House, says website www.frost.ie.
The proposals offer a radical overhaul of personal insolvency legislation and bankruptcy laws, and will offer a lifeline to individuals and families struggling to cope with debt.
The first solid proposal so far has come from Fianna Fail, which offers a firm endorsement of the proposals, in the form of the Family Home Bill, and also in conjunction with this, the Debt Management Advisors Bill.
Fianna Fáil Spokesperson on Public Expenditure Michael McGrath has described Fianna Fáil's plan to help families stay in their homes and bring about greater control on debt management service providers as a "comprehensive and realistic strategy that should be adopted by the Government."
He added: "These proposals will give the courts a range of options as an alternative to granting a repossession order, including extending the period of mortgages by up to twenty years, imposing debt for equity swaps on lenders and in certain cases rescinding mortgage agreements. Fianna Fáil will also introduce new legislation to properly regulate the Debt Management Advisers industry."
Welcoming the proposals on debt relief, and for regulation of debt management companies, Ryan Stewart, a director at Frost Debt Solutions, spells out why regulation is so important.
"Insolvency laws in the state at present offer little hope for those in debt. Bankruptcy is simply not an option and recent moves to reduce the term of bankruptcy to five years are welcome, but more work has to be done," said Mr Stewart.
"The possibility of an introduction of legislation similar to the UK such as Debt Relief Orders and Individual Voluntary Arrangements as outlined on the Bills being put forward are welcome news for those who, at present, have no way of recovering from debt because their circumstances have changed so dramatically over the last five years."
"It is also good news for the economy, as it means people will have more confidence that their homes are safe and their debt is being serviced. In the meantime, those guilty of reckless lending over the years will also be forced to take responsibility as some unsecured debt will have to be written off. Money can begin to flow again and the debt burden on ordinary people will ease.
"Of concern is the responsibility of handling this is put firmly on MABS, which at present is struggling to cope. To make this work it must be done on a case by case basis, and there is no way that 50 MABS offices can cope with 50000 mortgages in arrears, never mind deal with thosae with unsecured debts.
"Solutions such as payment holidays or extending mortgages for up to 20 years is way over the top and unrealisitic. We have to be careful that we are not simply 'kicking the can' further down the road, as this will only add to the interest and final amount repayable."
Mr Stewart went on: "We believe the only real solution is commercial debt management, which works so well in the UK. While the document outlines a role for debt management companies, there are flaws in how the document intends to make companies like ourselves part of the solution, and this is down to a lack of understanding of how the process works.
"We have been calling for regulation in the industry, and with this regulation, we can offer the support which MABS will struggle to provide."
"Regulation in the debt advisory industry is long overdue. Although it is a relatively new industry, there are of course companies who will flout the lack of regulation for financial gain. We know of companies who charge extremely high initial fees from €500 upwards, which in some cases are required to be paid over several months.
"We also know of companies who are guilty of seriously misleading advertising, who offer large debt write-offs as part of a debt management plan by quoting a new government Insolvency Act, an Act which does not exist. The penalties proposed in the bill for rogue debt management companies do not go far enough."
"These excessive fees are of no benefit to the person in debt as it may be months before their creditors receive a payment, putting the customer further into arrears, and offering no protection from legal action from creditors. Any debt advisory company who do not clearly outline their fees and fully explain how their debt management proposals work should really be given a wide berth. Ultimately it is a commercial business, however any advice we offer is free of charge. We will only charge a fee when a customer engages us to undertake the management of their financial recovery. Until the legislation is adopted, we advise anyone who is looking to solve their debt problems to look very closely at the small print before they enter any agreement.
FOR MORE INFORMATION go to www.frost.ie
Tags: