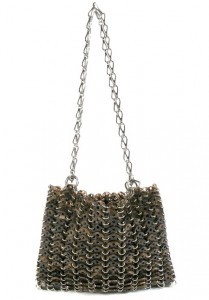 BY MARIE DUFFY: TONIGHT is the big draw we've all been waiting for…..No, not the Euromillions, but the draw for Sarah Jessica Parker's infamous handbag.
As one of the world's best dressed women, Sarah Jessica Parker is the envy of women around the world.
But tonight one lucky woman will have the chance to recreate her look when they win the iconic Paco Rabanne le69 bag the star donated to the Killybegs women's group.
The bag has attracted worldwide media attention, and will be the star prize in the 'bags of style' night being held in aid of the group.
The actress Brigit Bardot was a famous admirer of the bag when it came to prominence in the 1960's, and the London Museum of Design named it as one of the '50 bags that changed the World'.
Carol McClean, spokesperson for the women's group, said that the group were 'very much looking forward to the big night' and were 'delighted' with Sarah Jessica Parker's generosity.
The bag which is worth around €2,000 has been under lock and key in Killybegs Garda station.
Tags: