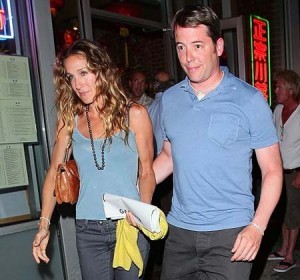 BREAKING NEWS: BY MARIE DUFFY: A woman who lives beside Sarah Jessica Parker's holiday home in Co Donegal tonight won the star's famous handbag in a charity raffle!
Brid Mc Shane from Kilcar is the envy of all the women of the world after winning one of the most coveted handbags in fashion history.
She was the winner of the iconic Paco Rabanne le69 handbag donated by the Hollywood actress to the Killybegs women's group.
The bag attracted worldwide media attention after the 'Sex in the City' star kindly donated it to the group to raffle as the star prize in their 'bags of style' night.
The actress has a holiday home with her husband Matthew Broderick in nearby Kilcar.
The raffle was a great success with almost 2,000 tickets being sold with many hoping to get their hands on the handbag worth around €2,000.
Carol McClean spokeswoman for the Killybegs women's group said that the night was a 'huge success' and that she was delighted that a local woman had won the handbag.
"Brid is from the same townland that Sarah Jessica Parker's holidays in, and its lovely that a local person won the bag", she said.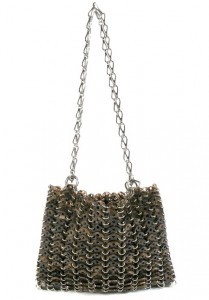 "The whole night was a wonderful success and a great example of what women can achieve when they come together.
"Although the handbag was the star of the night, we also wanted to highlight to others the importance of women coming together and volunteering in their community to make it a better place. The whole event was hard work, but entirely worth it."
Tags: