A Donegal man made bogus social welfare claims to pay for his mother and two brothers' funerals.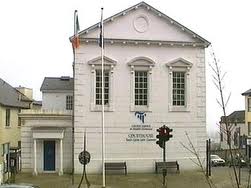 Anthony Stokes pleaded guilty to defrauding more than €1,200 between November 2008 and August 2009 by using his brother's name to double claim for job seekers allowance.
Stokes, of 52 The Green, Ballymacool, Letterkenny said he needed the money to pay for the funerals of his mother and two brothers who died between August 2007 and July 2008.
Letterkenny Circuit Court heard Stokes made the claims from the social security office in Ballybofey using his brother Martin's name.
The fraud came to light after a social welfare inspector suspected Stokes of making fraudulent claims and contacted Gardaí.
The father of seven admitted to gardaí he made the claims and had obtained a social security card using his brother's birth certificate.
He told gardaí he had later burnt the social security card.
Defence barrister Fiona Crawford said Stokes was not using the cost of the funerals as an excuse but as an explanation.
She said he had expressed regret for what he had done adding that he understood the seriousness of such offences.
Ms. Crawford said Stokes had agreed to repay the money through payments of €20 a week which he had now increased to €30.
Judge Rory McCabe said it was "rather pathetic" that Stokes had come before the court with three receipts written in the same hand and "expected the court to believe it".
"I wonder what his mother and brothers would think if they knew Anthony had stolen money from the State to pay for their funerals," he said.
The judge said the crime was one committed against Stoke's own community in Letterkenny and the people of Ireland.
"It's a crime and a serious crime and in this day and age it's even more reprehensible."
Judge McCabe sentenced Stokes to six months in prison but substituted for 240 hours community service.
Ends
Tags: