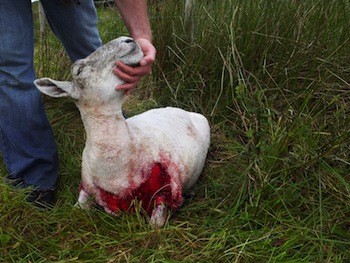 A WEST Donegal farmer has warned dog owners that they can turn into 'wolves' when allowed to roam free – after four of his sheep were attacked at the weekend.
James Boyle, from Lettermacaward, also revealed that he had to put his animals to sleep himself as he was unable to get a vet.
Three sheep belonging to another farmer were also mauled in the attacks.
Mr Boyle is well known throughout the county for rearing award-winning ewes. Just last month he won a major award at the Finn Valley show.
And he is also a generous man – praising the owners of the dogs responsible for the attack for coming forward.
He told donegaldaily.com: "I contacted you because I want you to highlight this issue.
"The sheep were horribly mauled; I had to put them down myself because we couldn't find a vet to come out to deal with it.
"The dogs which attacked my sheep were ordinary family pets; labradors. But once any dog gets into the company of one or two other dogs, the whole mindset of those animals can change and change for the worst.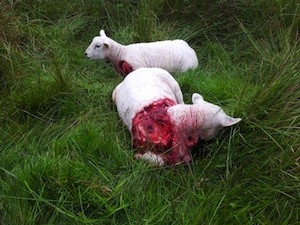 "The owners are good people and they've taken responsibility for what has happened.
"But I would appeal to dog owners that they must keep them under control. They cannot be allowed to roam the countryside because if they do, this is what happens."
He said the issue also highlighted how difficult it is for many farmers in west Donegal when it comes to getting emergency veterinary care.
He said he does use a vet in Letterkenny and in most cases he can care for an animal while waiting for a vet to arrive.
"But in this situation, we had to do it (put them down) ourselves," he said.
Tags: