The school caretaker who raped and molested four pupils at a Donegal school has been named as Michael Ferry form Goath Dobhair.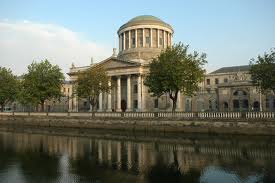 The 55 year old pervert was officially named at the Central Criminal Court a short time ago.
Ferry sexually abused a child at a Donegal school and then returned to the job where he went on to molest and rape four more boys at summer school.
He pleaded guilty at the Central Criminal Court to 38 sample charges which included oral and anal rapes, sex assaults, one indecent assault and two charges of production of child pornography on dates between 1990 and 2005.
Ferry sexually abused the boys, who were aged between 10 and 17 years, on an almost weekly basis.
The court heard he made them watch pornography and groomed then by supplying them with alcohol, cigarettes and money.
The accused had earlier been convicted in a District Court in Donegal for two incidents of indecent assault at the same school in 1985 and 1986, but he was not identified in the local papers at the time and he returned to work in the same school, where the abuse continued.
The court heard each of his victims, now aged between 24 and 30, had turned to alcohol, drug and solvent abuse as a means of escape and many of them stated that they had tried to take their own lives.
Ferry received fourteen years in prison was arrested in June last year after one of the men reported the abuse to his GP.
In a statement outside the court, one of Ferry's victims asked why the pervert was not stopped after he was brought before the courts in 2002.
Derek Mulligan, who waived his anonymity, also asked why his employers still kept him in his job.
Mr Mulligan said he believed someone so sick and perverted never changed.
He also urged other victims of sexual abuse to come forward and said it was not until he came forward that his nightmare ended.
Mr Mulligan described Ferry as a demon who had shown no remorse. His only remorse was for being caught, he said.
The school authorities have promised to issue a statement.