The mother of the missing teenager last seen when he jumped off Rathmullan Pier during an 18th birthday celebration has said she now only wants to give her son a peaceful burial.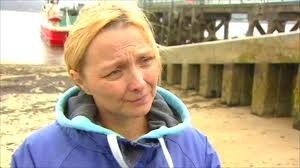 Heartbroken Jackie McNair has kept a vigil at the beach where her 17 year old son Sean was last seen during the early hours of last Saturday morning.
A massive search of Lough Swilly has so far failed to locate the missing Derry youth.
Last night a tearful Jackie said she just wanted to bring her son home to the Creggan in Derry.
"I need him to make me strong. I never thought I would be burying my son – I would rather be going before him.
"I know that he is looking down upon me and I know he will give me the strength to carry on," she said.
She described her son as a "lovely young fella" who just loved life and was always on his computer.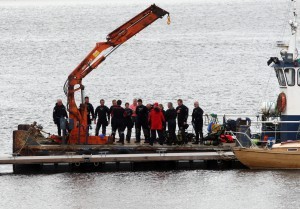 "He loved life and his college and he was an amazing son. He loved all his friends and family and they all loved him. He will be sadly missed.
"It was just a tragic accident. He didn't like swimming but he just decided he would just jump in too," she said.
She revealed how Sean had done his GCSE exams and was awaiting his results in August before sitting his A Levels.
She also thanked the people of Rathmullan and Donegal for their kindness and support during her terrible ordeal.
"Everyone has been so kind to me from Derry and here in Donegal. They couldn't have been kinder. They have opened up to us all and they have given us so much support.
"People I have never met before have taken us to their hearts and are offering us all their support and prayers.
"I just want to find him now and bring him home to Derry so I can bury him in peace," she said.
She said his cousin Jason and his friend Ryan tried to save him but they lost grip on the 17 year old in the early hours of Saturday morning.
The search for the missing teenager begins again today and will include navy divers who have been drafted in to help in the search.
It is hoped the recent bad weather of recent days can aid the recovery of Sean's body from the water.
Ends
Tags: