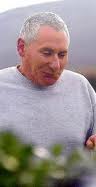 GARDAI investigated a second suspect in the Gweedore child abuse scandal as far back as 2001, the first victim of paedophile Michael Ferry has told donegaldaily.com.
The man was sexually abused by Ferry between 1985 and 1987. He was attacked up to 50 times during that period and in 2001 he picked up the courage to make a complaint to Gardai.
On Monday Ferry was sentenced to 14 years in prison for abusing four boys over a 15 year period in Co Donegal.  Some of those offences took place after he was given a suspended prison sentence in 2002 for sex attacks on his first victim.
Breaking his silence on the affair, this first victim said that he made a statement in 2001 implicating a second man, but that charges in that case were not proceeded with.
He said that when he was 14 or 15 years old, he was asked to accompany this man to Colaiste Cholmcille premises in Dunlewey where the man exposed himself to him.
The victim – who wishes to remain anonymus – alleged: "He said it was a plumbing job and asked me to give him a hand. When the job was finished, he said he was taking a shower and asked 'do you want to join me?'
"I said 'no way' but he got undressed and got into the shower. I left the room as quickly as I could."
The victim said that when he asked gardai why charges were not brought for indecent exposure, he was told there wasn't enough evidence to proceed with a charge.
This man is now a suspect in a wide-ranging gardai inquiry into a child-sex ring in the Gweedore and surrounding areas.
"I tried to kill myself twice," said the victim.
"I have however managed to move on and build a new life for myself thanks to my wife and others.
"I met the four other victims in court last week to give them some support. They went through the same hell and I know where they are right now.
"I believe there has to be a major Garda investigation into all of this but particularly into the abuse which took place after Ferry was convicted of abusing me.
"People also need to realise that these four victims and any others that come forward – and I believe there are many many more – need proper support right now to help them cope."
When Ferry was convicted in 2002, his victim had agreed that his abuser shouldn't be named because Ferry's mother was said to be dying at the time.
"Those in Colaiste Cholmcille who allowed Ferry to continue to work with children and in that environment have some very serious questions to answer and I hope Justice Minister Alan Shatter follows through with his promise to investigate this thoroughly," he said.
Tags: