BREAKING NEWS: The body of missing teenager Sean McNair has been found in Lough Swilly – nine days after he went missing.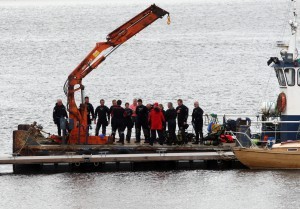 The 17 year old went missing in the early hours of Saturday morning July16th when he jumped off Rathmullan Pier.
Since then hundreds of people have taken part in the search for the missing youth who is form the Creggan area of Derry.
Sean had been celebrating a friend's 18th birthday party in the seaside village when the tragedy occurred.
His mum Jackie and many friends have kept a vigil at the pier where Sean was last seen since.
Just before 3pm divers from the Dundalk Sub Aqua club located Sean's body in Lough Swilly.
The discovery came just hours after the coastguard admitted they may have to downgrade the search for the missing youth.
Local priest Fr Martin Collum said he was very thankful Sean's body had at last been found.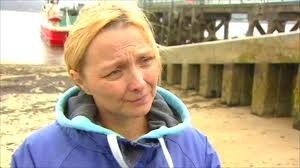 "It is a huge relief for everyone. I spoke to Sean's mother Jackie since he went missing and all she wanted was to bring him home and bury him.
"This is a terrible tragedy but at least Jackie can now bring her son home and give him a proper burial," he said.
Today's search involved hundreds of local people who volunteered their time in blistering sunshine.
More than 25 boats from various rescue groups including the Mulroy Lifeboat, the Lough Swilly Search and Rescue and the Greencastle Lifeboat took part in the search.
Hundreds of people also carried out shorelines searches along both Rathmullan and Buncrana.
Derek Flanagan, coastguard co-ordinator of the Irish Lifeboat service said everyone involved in the search and who helped find Sean should be commended.
"It was very much a team effort and all those who took part in the search form the various lifeboat crews to the ordinary person on the ground searching the shoreline should be thanked.
"We are just so relieved that Sean has been found and that he can now be given a proper burial," he said.
Arrangements are now being made to take Sean's body form Rathmullan to Derry for burial in the coming days.
Ends
Tags: