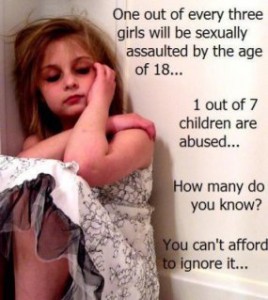 THE sister of a Donegal child sex abuse victim has warned that dozens of children from the North could have been abused by paedophile Michael Ferry over a 20 year period.
And the scandal has the potential to kill off Irish colleges as parents fear for the their children.
The horror warning came from a woman whose brother was Ferry's first known victim – and who told of the chilling moment she saw Ferry with 40 children from Northern Ireland at a language course in Dunlewey just five years ago…. in 2006.
Ferry, 56, from Carrickboyle, Gweedore, was sentenced to 18 years in prison on Monday, after pleading guilty to 38 sample charges against four young boys for offences that took place between 1991 and 2005.
But he had also been convicted in 2002 of offences which took place at Ardscoil Mhuire in the mid-1980s.
Despite this Colaiste Cholmcille continued to employ Ferry as an odd jobs man and bus driver for children from Northern Ireland despite the fact he was placed on the Republic's sex offenders register.
Now the full horror of that continued employment can be exposed for the first time today.
The first victim's sister recalled the chilling moment she realized that Ferry was back working with children.
"I was driving through Dunlewey on Easter Sunday 2006. I remember the date so well because I was doing something that day and it stood out.
"I stopped off at Roartys shop when I saw Micky Ferry coming out.
"There were 30 to 40 kids from the North standing outside the college nearby and then to my horror I watched as Ferry walked over to the Colaiste Cholmcille minibus beside them.
"The penny dropped. HE was with THEM! He was chatting and carrying on with those kids; I mean they were 12, 13 or 14 year olds.
"I felt sick. This man who had abused my brother and drove him to try suicide was with children again."
The woman grabbed her young son who was with her and drove straight to the Garda station.
The witness said she drove straight to Gaoth Dobhair Garda Station and reported the incident to gardai.
She said a senior garda there called one of the language school's directors to warn that Ferry was on the Sex Offenders Register.
"That garda was furious with the director who said Ferry was supervised at all times. I listened as the garda warned him (the director) that Ferry was not allowed to be near children," she recalled.
She said she couldn't believe that nothing was being done to stop the monster.
The Co Donegal woman, who has since left Gweedore, urged anyone who had been molested by Ferry to contact gardai and she questioned the vetting procedures in place for hundreds of children who travelled to the county from all over Northern Ireland for Irish language courses.
Meanwhile an associate of Ferry has admitted he was the subject of child sex allegations in Dublin in the mid-1990s.
The man – who cannot be named for legal reasons – said: "I am not a paedophile. Allegations were made against me in the 1990s by five or six boys and they were not proven against me. No charges ever came to my door and I was exonerated by the Board of Management at the school."
Asked if he was insisting that boys at the school where he taught had made up the allegations against him, he said: "Yes. They were erroneous."
It's understood some of the boys are planning to make fresh complaints to gardai.
Meanwhile fears are growing that the affair could kill off one of the region's stable industries – language colleges.
One source admitted: "Colaiste Cholmcille is dead. It's over. Unfortunately it could kill off courses for other organisations who run their courses properly."
* IMPORTANT NOTE: IF YOU WERE A VICTIM OF ABUSE, YOU DO NEED HELP. SOME NUMBERS ARE AVAILABLE BELOW. IF YOU WANT TO REPORT A CRIME, CONTACT YOUR NEAREST GARDA STATION. AS YET GARDAI HAVE NOT SET UP A SPECIAL HOTLINE NUMBER FOR VICTIMS.
HSE North West Regional Counselling Service

69 Ballyraine Road

Letterkenny

Co Donegal

Tel:      074 9167250

071 9142161

1800 234 119

9.15 am – 5.15 pm
Donegal Rape Crisis Centre Letterkenny Co Donegal Tel:      074 9128211 1800 448844 Email: rapecrisis@eircom.net Connect 1800 477 477 Wednesday – Sunday 6.00 pm – 10.00 pm
Tags: