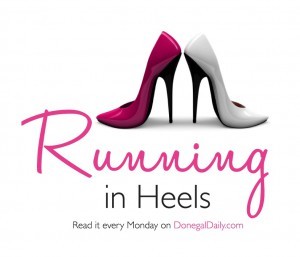 We are very excited this Monday morning in the Media Box office as our events calendar is filling up by the day for the coming weeks, action packed with fun days, mountain climbs, photo shoots, and much more to keep us up and running in our heels.
Congratulations to Mary Dolan from Drung Co. Cavan who is this week's lucky "Grab a Grand" winner.
Mary purchased her Gallaghers White Sliced Pan in Dennings Co. Cavan and was pulled at random from this week's draw walking away with €1000 complementary of Gallaghers Bakery. Don't forget to keep checking your white sliced pan because you never know, this week it could be you!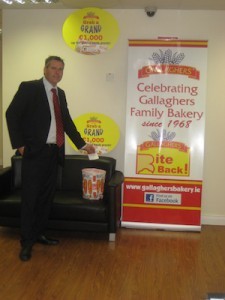 Also check out Gallaghers YouTube channel to hear what bread lovers throughout the county would do if they were to Grab a Grand: www.youtube.com/gallaghersbakery
Kavanagh's Supervalu Buncrana's action packed annual kid's fun day on Saturday was a great day out for the whole family. Their calendar of events included live music, bouncy castles, face painting, penalty shootouts and much more raising an impressive €1,080 towards the Help Us Help Others campaign in aid of the Donegal Hospice.
Come along and join iRadio's Mark Cunning with an action packed live show from Supervalu Dungloe's annual kid's fun day on Wednesday 27th of July
1000 Reasons to Buy this Season: To inject more optimism into the property sector GDC (Irl) Ltd  are offering one lucky winner 1,000 towards a new home with the aim of helping an individual, couple or family get their foot on the property ladder. The competition running until the 31st of July is open to anyone looking for a property and/or related to anyone who is currently looking for a property as the cash deposit is transferable between family and friends. To enter GDC's Grand Giveaway competition log onto www.gdcirl.com and answer the grand giveaway question.
Our top tune for today is Zoe – Sunshine On A Rainy Day as we wait in hope for the sun to come out this Monday morning! Please feel free to logon to http://www.facebook.com/mediabox and sing along.
Hope you enjoyed this week's update on our office antics and keep an eye on our Facebook page to hear more. Until next week keep running in those heels! The Media Box Team X
Tags: