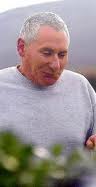 A WITNESS who saw Michael Ferry take First Aid courses has revealed that he was the sole tutor and that his presence there had unnerved people.
The Order of Malta has tried to play down Ferry's role in a branch of the organisation in Gaoth Dobhair.
However one local man who attended one course revealed paedophile Ferry – jailed for 14 years last week for abusing young boys – had unsettled people at the course.
"The Order of Malta may also have questions to answer," said the witness.
"He (Ferry) was the sole tutor on an occassion to a First Aid Course and I can confirm that all males in the group were uncomfortable with him tutoring the course.
"This was due to the 'rumours' that existed surrounding this horrendous man, one young man was particularly affected by the simple presence of him leading the course… I hope that if there was a deeper reason, that he find the courage to speak out, whether it be for himself or on behalf of someone else."
Tags: