A leading judge has described dangerous driving as "a disease' amongst young people in Co Donegal.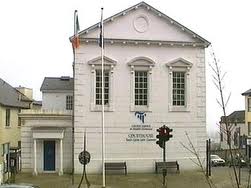 Judge John O'Hagan said he does not see such driving in any part of the country where he travels.
His comments come just a week after a jury at Letterkenny Circuit Court found a man guilty of the manslaughter of a Garda after a head-on collision.
Martin McDermott of Raphoe was jailed for seven years following the death of Garda Gary McLoughlin.
Judge O'Hagan was speaking during the case of Stephen McLaughlin, 24, of Ballyare, Killygordan who was charged with dangerous driving.
Letterkenny Circuit Court heard McLaughlin and another man were spotted racing at speeds of up to 180kph at Lisnaree on April 8th, 2010.
Judge O'Hagan said "I said after a case last week that I wish the people of Donegal come into court and see what happens. Within a week I see another case.
"I see the evidence of this type of thing every night when I am going back to my hotel – doughnuts on the road – it is plain for the eyes to see.
"It doesn't happen anywhere else but in my circuit – it seems to be a disease that young people get into cars and put everybody in danger," he said.
Garda Marcus O'Dowd told the court that he had to pull his patrol car off the side of the road as the racing cars were going so fast.
Gardai chased the cars, reaching speeds of up to 180kph but the cars drove out of sight and were only caught when they pulled into a petrol station.
Judge O'Hagan disqualified McLaughlin from driving for two years, fined him €5,000 and sentenced him to six months in prison – suspending it for two years.
He also appealed for McLaughlin's parents, who accompanied him to court, to send the message out to other parents about dangerous driving.
"I don't know what can be done. In some ways jail is too good.
"Then I have parents giving out saying that it's not fair and that their 'Johnny' only has an interest in cars.
"I hope Mr McLaughlin's parents will go out and send this message to other parents if they are here," he said.
Ends
Tags: