Donegal County Council is to host a special event in memory of tragic Garda Gary McLoughlin.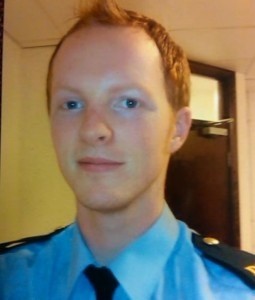 Garda McLoughlin, who was stationed in Buncrana, died when he was struck by a car at Lisfannon in Burt in December 2009.
Last week Martin McDermot of Castlegrove, Raphoe was found guilty of the young Garda's manslaughter and jailed for seven years.
Sinn Féin councillor Jack Murray has welcomed an agreement from Donegal County Council to host an event in memory of Garda Gary McLoughlin.
The council agreed to the event in response to a motion submitted by Cllr Murray.
Speaking after the meeting Cllr Murray said "The tragic death of Garda McLoughlin who lost his life while serving the community in Donegal while only 24 shocked everyone in the county.
"He died as a result of the work he was doing in order to serve and protect the people of Donegal.
"It is fitting that we pay tribute to him and his family as was done previously after the death of Garda McCallion in Letterkenny," he said.
It is not yet known what the event will be to honour the memory of Garda McLoughlin.
Ends
Tags: