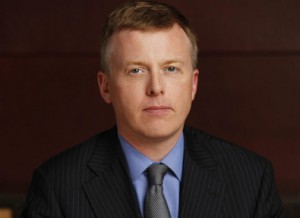 Financial regulator Matthew Elderfield has called for the bank pay cap to be reviewed so that Irish banks can hire in "fresh blood".
Speaking to the MacGill Summer School in Donegal, the Central Bank head of regulation said the banking pay cap could be keeping talented bankers from considering positions in Ireland. He said this fresh talent could reinvigorate the banking system.
AIB has been searching for a chief executive officer for months but has yet to appoint anybody. The bank has claimed it is difficult to find the perfect candidate because of the €500k pay cap.
Elderfield said that EU processes allowed for less restrictive pay policy by banks.
"Irish taxpayers are probably going to own all the banks and in order to refresh and bring in some fresh talent I think it is going to be important to bring in some outsiders to the management.
"If we own the banks we want to get our best value out of them. Not having any barriers to that is going to be important, so looking at the remuneration structures for the banks is going to be important."
The regulator refused to be drawn on what he believed the pay cap should be.