Labour party councillor Frank McBrearty has accused Fianna Fail of trying to hi-jack the Finn Valley swimming pool project.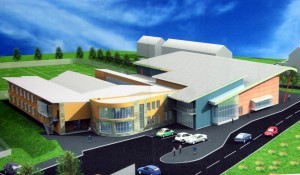 It was announced this week that the long awaited funding for the centre has been approved and work will start this Autumn.
The move was welcomed by Fianna Fail Senator Brian O'Domhnaill.
However Cllr McBrearty has claimed that Fianna Fail has tried to claim credit for a project they could not deliver on.
"Fianna Fail had a Tanaiste and a number of TDs in this county when the country was flooded with money.
"But despite all this they could not deliver on this project.
"They could not get it across the line and it took Labour and Fine Gael to do that.
"The Fianna Fail party have some neck in trying to hi-jack this announcement," he said.
He added that along with Cllr Martin Harley and Minister Diiny McGinley, the project was hauled back from the edge.
The Raphoe politician , who is a member of the Finn Valley Leisure Centre committee, said he was confident the remainder of the funds will be found for the project.
"The bottom line is that Patsy McGonagle and all his fellow members are dedicated to this project.
"They are good people with one common goal and they will achieve that.
"I will just not stand by and watch Fianna Fail take credit for it," he said.
Ends
Tags: