Reality bit even deeper for homeowners across Donegal when just one property out of 40 sold during a knock-down auction yesterday.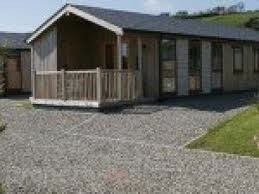 The sale of both residential and commercial properties attracted more than 100 potential buyers to Letterkenny's Mount Errigal Hotel.
However when the hammer was brought down on the auction, just one property, a €25,000 modest seaside chalet in Greencastle Cove (similar home pictured right) had been sold.
Organiser of the sale, Gerard O'Riain of Easy-Let Donegal, said he had received deposits on three other properties after the sale.
Two of these properties were at Loughview Park in Greencastle which had reserve prices of €162,000.
Auctioneer Mr O'Riain said he was satisfied at the outcome of the auction.
"I am a realist. If somebody had said to me before I came here that I would sell 10% of the properties, then I would have taken that.
"This was not a fire-sale by the banks. This was Joe Public trying to get a decent price for their homes.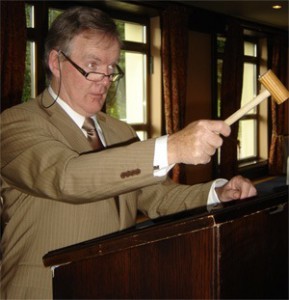 "There are hopefully four more homes sold in Donegal today and I'm glad about that.
"All I am is a matchmaker. I bring the bride and groom together and hopefully they can find some common ground to reach a deal on a property," he said.
He said he was not surprised by the lack of house sales across the country.
"People are still nervous and annoyed that their homes were valued so highly when realistically they were never worth so much money.
"My audience today contained a lot of other auctioneers and builders who are still trying to gauge the market.
"I have grabbed the market by the neck and I'm trying to tell sellers they have to be realistic. It's difficult but it's a fact of life," he said.
One of the main properties for auction was a 12 acre commercial site in Ballinamore, Co Leitrim.
The shopping centre, which already has a Tesco supermarket on site and also has 25 apartments and 14 retails units, had a reserve price of €5 million.
A telephone bid of €1.5million was made which was later increased upon but not disclosed after the sale.
Other houses which failed to sell included a three bedroom house in Meadowbank in Letterkenny for €69,500 and a large site on Letterkenny's Main Street for €200,000.
Other properties in Trentagh, Gartan, Muff, Milford, Loughanure and Ballybofey also failed to sell.
Ends
Tags: