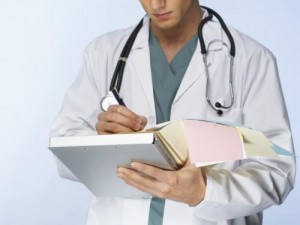 LETTERKENNY General Hospital will lose 24-hour accident and emergency cover if Health Minister James Reilly implements his proposal to reduce the overspend at the hospital, donegaldaily.com can reveal.
More than 90% of admissions to Letterkenny General come through the emergency department.
And if the hospital makes the cuts wanted by the HSE, it would lead to the loss of 24-hour cover.
That would mean patients facing journeys of up to two hours to Sligo General – where there aren't enough staff to cope.
And emergency cases taken to Altnagelvin in Derry would end up costing the HSE more money.
We understand that there is already a €6M overspend at Letterkenny hospital this year – and that the HSE wants to recoup those losses in the second half of this year.
However stopping all surgery wouldn't be enough to save that money. And the only option left would be to reduce the number of hours that A&E operates. That move would also lead to reduced hours for staff and job losses.
Letterkenny General is in the headlines again today because of cutbacks, cuts implemented by the HSE while other hospitals get more cash for each patient.
There are a shocking ELEVEN unfilled vacancies for Non-Consultant Hospital Doctors – a situation described as 'crazy' by one nurse today.
"If these cuts go ahead, then A&E is the only way to go – we could end up operating a reduced service. That would be a disaster," she said.
Tags: