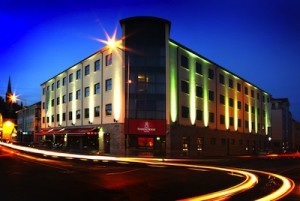 THE Station House Hotel is FIVE YEARS OLD today and we have just announced the winner of our last of five competitions all this week.
Yesterday's prize was the last – and is a Cosy Overnight Stay for Two with Breakfast at the fabulous Station House Hotel
THE WINNER OF the prize for yesterday was NOREEN BYRNE, ANNAGRY WITH: I'd love to win a Cosy Overnight Stay at The Station House Hotel because my husband and I will be 35 years married on Sunday and would love a treat!
ENJOY NOREEN!
And thank you to everyone at the brilliant Station House for a week packed with prizes. Happy 5th Birthday.