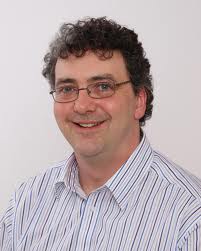 An Post has promised it will reopen a Donegal post office after it closed unexpectedly.
Hundreds of customers in the Laghey area have been left without adequate post office services for the last three weeks after their post-ofice closed without any wanring.
The first residents knew of the closure was when they were met with a sign on the window of the post office recently on behalf of An Post saying it was shut "due to circumstances beyond our control."
Donegal South West Independent TD Thomas Pringle has made representations on behalf of the residents to An Post.
Deputy Pringle said he was confident the post office will reopen shortly.
He asked residents to be patient and that he was confident An Post will reopen the branch as soon as possible.
"I am not completely sure of the reasons behind the closure.
"My only concern is that the services offered by the post office to locals in the Laghey are returned as soon as possible.
"Many people are dependent on the post office not just for business but also as a social outlet.
"I have been in touch with An Post and I have ben assured that Laghey post office will reopen soon," he said.
A spokesman for An Post said they could not comment any further on the matter.
"At this stage we can say that we are hopeful the post office at Laghey will reopen again but we cannot put a date on it.
"All customers including those in receipt of social welfare payments have been transferred to their nearest post office in Donegal Town.
"The branch closed due to circumstances beyond out control and that's all we can say at the moment," he said.
Tags: