The HSE has revealed that the Out-Patient Rheumatology Clinic will be re-established at Letterkenny General Hospital when the new Emergency Department and Medical Unit is opened at the Hospital.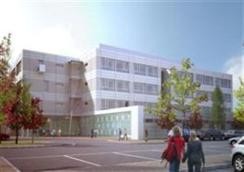 The commitment has been welcomed by Senator Brian O Domhnaill.
The Fianna Fail politician said the current 180 miles round-trip faced by Donegal patients to Manorhamilton for treatment was just not on.
"I have been strongly arguing for the need for the clinic to be to be re-established given that Donegal Patients have to currently travel to Our Lady's Hospital, Manorhamilton to attend the outpatient clinic – a situation which is totally unacceptable."
"I have been informed by HSE Management that Rhuematology Services have been significantly developed in the North West over the past two years, which involved the appointment of two permanent Consultant Rhuematologist in Mid 2010 who are responsible for delivery of the service for the region i.e. Counties Donegal, Sligo and Leitrim."
"The HSE must restore Rheumatology Services to Letterkenny General and I will be monitoring progress in this regard very closely over the coming weeks, given that Donegal Patients cannot be expected to continue to travel up to 180 Miles round trip to attend an outpatient appointment in Manorhamilton Hospital."
ENDS
Tags: