One of two men arrested in connection with an alleged paedophile ring in West Donegal is a former school worker.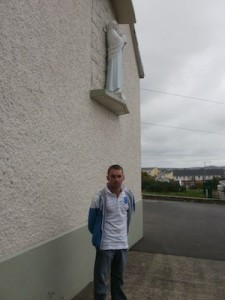 The man, who cannot be named, was arrested along with another suspect at their homes in Crolly and Bunbeg on Monday morning.
Gardai arrived at the homes in the early hours and searched their homes as part of the operation.
Both men, who are in their 60s, were released yesterday (TUES) without charge.
However a Garda source revealed that their investigation is only starting.
"The conviction of Michael Ferry has opened up a whole can of worms up here.
"A lot of allegations are being made by former pupils of these schools and they will all be investigated.
"Ferry has been jailed but this investigation is really only getting off the ground," he said.
Both men were arrested under Section 4 of the Criminal Justice Act and were held at Letterkenny and Glenties Garda station.
A Garda spokesman said further inquiries will be carried out as part of their overall investigation.
Although Gardai are refusing to confirm a direct link, the arrests were made in connection with follow-on investigations to the Michael Ferry case.
The former school caretaker at Colasite Cholmcille was jailed for 14 years after pleading guilty to 38 sample charges against four boys including rape and the production of child pornography.
Ends
Tags: