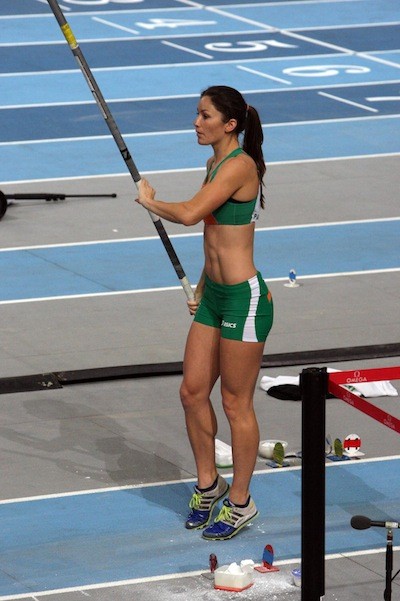 It's been a hectic Summer to date for Finn Valley athlete Tori Pena so imagine her relief and delight at finally clearing 4.40m at the Nationales Stabhochsprung- Meeting in Switzerland on Monday.
And it comes with a prize – the height is the Daegu world championship  B standard mark which Tori has chased throughout the last month.
The story of her competition translates as follows clear first attempt 4.20 and using a longer pole went clear 3rd attempt 4.40m.
She now comes directly to Ireland to defend her national title this weekend.
And the whole of Donegal will be right behind her.
Tags: