Dana's Donegal-based brother has admitted his sister is coming under immense pressure to stand in the Presidential election.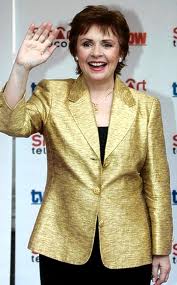 Speaking to Donegadaily.com, John Brown, who lives in Clonmany, said his sister may yet run to become president of Ireland again.
The Derry woman was an unsuccessful in the 1997 Presidential race but was later elected as an MEP for the North West.
She came third after receiving 175,000 first preference votes.
John said Dana has all the right qualities to be Ireland's next President.
"Dana has been under immense pressure from various sections of society to stand. She gets it everywhere she goes.
"What she is hearing is that people want the voice of democracy and Rosemary is a democrat. She represents middle Ireland.
"Like her or hate her – you have to respect her.
"I think people will agree that she is a person of integrity and she always tells the truth," he said.
Mr Brown revealed his sister only went on a two week holiday earlier today but expects her to decide if she will finally seek the Presidential nomination when she returns.
He said people must remember that President Mary McAleese was returned to Aras an Uachtarain in 2004 without being elected.
"At that stage we had seven county councils lined up to nominate Dana but we never got the chance to do that.
"I think the message we are getting from people is that people now want a say in who is going to be their next President.
"They don't want that to be decided by a political party," he said.
Ends