There has been widespread shock at the sudden death of popular Letterkenny man Mark Bradley.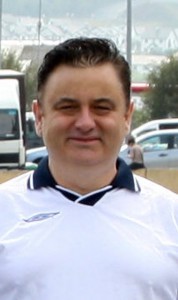 Mark, 43, passed away suddenly at Letterkenny General Hospital.
The popular man, who was from a well-known family from Beechwood, was married to Catherine Harkin.
Mark had only taken part in a charity football match in honour of his late brother-in-law Eamonn Harkin who had passed away aged just 41 in April.
Mark had been in fine form at the Station House Hotel where he and a host of other Letterkenny people remembered the life and times of Eamonn.
Mark was a well-known and popular figure throughout the town and across Donegal and lived in Castleshanaghan with his family.
He was a member of the well-known 80s band Ego Minefield.
He is pre-deceased by his father Liam and is survived by his wife Catherine and children, mother Josephine and brother Kevin, Declan and Paul.
A family friend said the entire community is in shock at Mark's passing.
"It's just such a devastating blow coming so soon after Eamonn's recent passing. The family had barely got over that loss.
"Now they have to do it all over again with Mark. He was such a lovely lad. He was very talented.
"Everyone's thoughts and prayers are with Catherine and the family and the Bradleys. They're all juts devastated," said the friend.
Ends
Tags: