GARDAI have expanded their investigations into child sex abuse allegations in west Donegal to include up to seven suspects.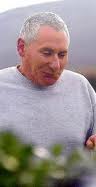 Detectives are also planning to re-interview convicted paedophile Michael Ferry.
A number of men in the Gweedore area who claim they were sexually abused when they were boys have made statements to gardai in recent days.
Some of the allegations date back to the early 1980s.
Detectives are piecing together all the allegations and cross-checking claims against suspects in the case. They are also re-interviewing victims of convicted paedophile Michael Ferry, the school caretaker jailed for 14 years last month.
The 56-year-old, who pleaded guilty to 38 sample charges, is to be interviewed again about his crimes and his association with a number of other suspects.
"Ferry himself could hold the key to unlocking the dark secrets behind this affair," a source said.
"He will be interviewed again by detectives about his role and the alleged role of others in these sickening attacks on young boys.
"He pleaded guilty when confronted with the allegations, but frankly he had attacked so many boys over the years, he wasn't even sure himself how many victims there were."
Ferry's imprisonment last month related to crimes committed against four boys. He had a previous conviction in 2002 for a sex attack on another man in Gweedore in the mid-1980s.
Serious sexual assault allegations have been made against a man who has connections to two of the men at the centre of the Gweedore investigations.
When the allegations were first made in the mid-1990s, a parish priest led an investigation and concluded that six boys who made the allegations against the man had fabricated them.
"The parents were dismissed out of hand at the time.
"In the end four boys left the school. The DPP concluded there was insufficient evidence for a prosecution," said a source.
However this inquiry has been re-opened and we understand a number of new allegations have been made in recent days. Gardai believe this case is 'inextricably linked' to the Gweedore allegations.
Meanwhile two men who were arrested earlier this week by gardai in Gweedore have been released without charge pending further inquiries. A number of items were seized for forensic examination.
Ends
Tags: