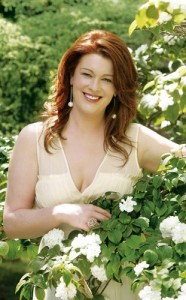 TV presenter Blathnaid Ni Chofaigh has spent the weekend in Donegal with her family – ahead of a trip most people wouldn't want to make.
The brave celebrity wanted to spend a relaxing few days with her relatives because next week she flies to see the horror of famine ravaging countries in the Horn of Africa.
Most people know Blathnaid from her various telly shows including the All-Ireland Talent Show.
But she also works tirelessly for the super third world charity Plan Ireland.
And next week she goes to Ethiopia to see the famine horror for herself.
"I spent the weekend with my family in Donegal trying to be normal," said Blathnaid.
"My eight-year-old asked if he could come. When I explained that it would be hard and sad he said: "Mum, I don't get scared like you. 'Voldemort' doesn't scare me".
"I won't deny that I am scared. I have been to Zimbabwe where I saw the cruelty of Aids and played with children who are HIV positive and are left with elderly grandparents to care for them I have visited orphanages in Romania where children were fed but neglected of any care or attention, which in itself is a death sentence.
"This will be ten times worse. Thousands of women and children already starving."
Plan Ireland is a superb international charity. People here can 'adopt' children in many third world countries, ensuring that many get food and education.
If you want to help, please log on to www.plan.ie
Tags: