A leading priest has revealed how younger priests in Co Donegal are afraid to be seen in public because of the recent child abuse scandals.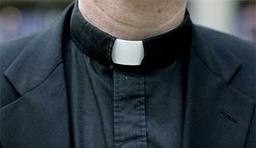 Fr Paddy Dunne, communications officer with the Diocese of Raphoe, said young clerics are facing a very difficult time.
"I know of some younger priests who are afraid to come out or to be seen in public. They stay at home.
"I know priests in Dublin who have been spit on because they were recognized as priests but thankfully that has not happened here.
"Some of the younger priests in Donegal feel ashamed because of what has happened in the past – the abuse.
"It's a shame because these younger lads didn't know any of this stuff was going on and have no responsibility for it," he said.
Fr Dunne admits the church is facing a "doomsday scenario" with a decrease in the numbers of priests in Donegal.
A number of parishes including Drumkeen and Drumoghill already do not have a priest because of a shortage in numbers.
Fr Dunne said that such parishes will not have a full-time priest because of the shortage and due to the fact that a number of priests are overseas.
"We definitely do not have the numbers of priests we used to have and we do not have the same numbers coming in.
"It's definitely going to be a problem in the future. It's very difficult for people because they are used to having a priest living among them as a member of their community," he said.
Some of the country's most notorious paedophile priests came from Donegal including Fr Eugene Green.
Fr Dunne said he does not know the extent of sexual abuse which was carried out by priests in the Diocese of Raphoe in the past.
"I can only presume that all of that information will come out in the audits.
"I do know that Bishop Boyce handed over all the files. There is always the possibility that some details may not have been handed over.
"But if people know anything then they can contact the commission (on child abuse)," he said.
Ends
Tags: