STEPHEN DOHERTY'S COUNTRY CORNER IS SPONSORED BY WWW.IRISHMUSIC.CO.UK – FREE DELIVERY TO DONEGAL
Hello Everyone and welcome along to the 5th Country Corner. I hope you's all enjoying it as much as I am writing it, keep your comments coming.
News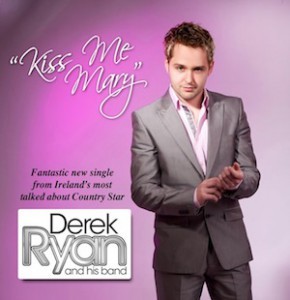 Derek Ryan is ready to launch his Brand New Single entitled – Kiss Me Mary – another song penned by the Young Carlow Man, Derek is the star that everyone is talking about. Check out dereks website www.derekryanmusic.com
Young Shannon Buston from Cashelmahon in Co.Limerick has just recorded her new video for the new single entitled – Coalminer's Daughter – check it out – http://www.youtube.com/watch?v=xGy1U9HyR4E
Nathan Carter will be ready to release his new single in the next few weeks it's a lovely Waltz called – The Dancer, this is on Nathan's New CD called The Time Of Your Life and Nathan is certainly having that, check out www.nathancartermusic.com
Trevor Loughrey has just released his new single We Got Country. Trevor has picked up a few awards over the past few months, Trevor originally from Ramelton but living in Derry now.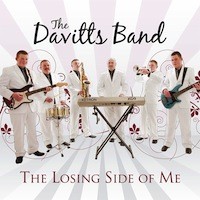 The Davitt's Band from Wexford have released their latest single 'The Losing Side Of Me. This is the third single from The Davitt's who are based in Gorey, Co. Wexford, the others being 'Stop Look Listen' and 'I Will Love You For Ever', both of which were original songs, especially written for them. Further expanding their musical journey this year, The Davitt's plan to release an album, this will include their three singles to date.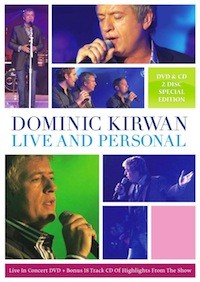 Dominic Kirwan is ready to release his New Dvd – Live And Personal this will be a great seller and im sure all the dominic kirwan fans will be buying this – this is released Aug 12th, also included is the parachute jump, and his 50th birthday celebrations, and interviews with the fans,
Margo is releasing a new single in the next few weeks an original song penned by PJ Murrihy – margo's new album is out 5th August.
Robert Mizzell is putting the final touches to his new cd it should be out in about 3 weeks time, we at the Country Corner will be keeping u updated with the progress of it.
2011 Parade of The Stars Awards
Male Vocalist Of The Year
Robert Mizzell
Jimmy Buckley
Mike Denver
Derek Ryan
Patrick Feeney
Nathan Carter
Gerry Guthrie
Female Vocalist of The Year
Philomena Begley
Mary Duff
Sandy kelly
Dee Reilly
Lisa Mc Hugh
Isla Grant
Eileen King
Lifetime Aviechment
Mick Flavin
Louise Morrisey
Matt Leavy
Roly Daniels
Susan Mc Cann
Shawn Cuddy
John Hogan
Songwriter of the year
Henry Mc Mahon
Peter Mc Keever
John Nelson
Derek Ryan
John Farry
Bill Allen
Vic Holdroyd
Local Artist Of The Year
Shunie Crampsey
Steve Farlow
Bonnie Stewart
Trevor Loughrey
Curtis Magee
Simon Peters
Tony Kerr
Breakthrough Award
Kym Kelly
Jesse Conlon
Eddie Carey
Jason Travers
Eunice Moran
Caz Hunter
Eddie Kelly
Group of The Year
Wee Amigos
Bonnie Stewart Duo
The Three Amigos
Just 2
The Indians
The Benn SIsters
The Sierras
Lost Heros Of Country Music
Pat mc Cool
Johnny Loughrey
Joe Dolan
John Greer
Dan O Hara
Cyril Mc Kevitt
Venue Of The Year
The Ryandale – Moy
The Bushtown Coleraine
The Plaza Buncrana
the riverclub – Castlefin
The mellon country Omagh
Josies country tavern – Letterkenny
Biddy friels – Letterkenny
Please email to stephendoherty2008@gmail.com
Dancing Dates
Friday 05th Aug 2011
Mellon Country Hotel (Omagh)
Lisa Mc Hugh & Band
Friday 05th Aug 2011
Clonmany Festival
Roly Daniels/ John Hogan/Hugo Duncan/Susan Mc Cann
Gerry Guthrie & Band
Compere ICR FM – Pj Mc Laughlin
Kicks Off 8pm
Friday 05th Aug 2011
Josies Country Tavern (Letterkenny)
Patrick Feeney & Band
Saturday 06th Aug 2011
Riverclub (Castlefin)
Gerry Guthrie & Band
Sat 06th Aug 2011
Clonmany Festival
Derek Ryan & Band (8pm)
John Mc Nicholl & Band (10pm)
Saturday 06th Aug 2011
White River Hotel (Toome)
Robert Mizzell & Band
Sat 06th Aug 2011
The Ryandale, (Moy)
Declan Nerney & Band
Sat 06th Aug 2011
The Allingham Arms Hotel (Bundoran)
Jimmy Buckley & Band
Sat 06th Aug 2011
The Bridge Tavern, (Eskra, Co.Tyrone)
Mick Flavin & Band
Sun 07th Aug 2011
Clonmany Festival
Mick Flavin & Band (4pm)
Robert Mizzell & Band 9pm (Closing The Festival)
Mon 08th Aug 2011
Bushtown House Hotel (Coleraine)
Jimmy Buckley & Band
Tues 09th Aug 2011
Logues of Cranford(Milford)
Declan Nerney & Band
Competition Time:
To Win a copy of Stephen Smyths New Cd – Irish Songs Country Style please answer the following question –
Q: Stephen Smyth used to play in a famous band what was the name of the  band called The ________.
Answers to info@donegaldaily.com – closes on Tues 09th Aug 2011
Good Luck
Dont forget to tune into me on 105fm or 107.6fm or online at  www.icrfm.ie every Tuesday between 3pm and 4pm for the best in Irish Country Music. You can also get in touch with me at stephendoherty2008@gmail.com or visit my website which is www.keepitcountryradioshow.co.uk

Tags: