Thousands of Donegal GAA fans are crying foul after a massive snub by the GAA's official website.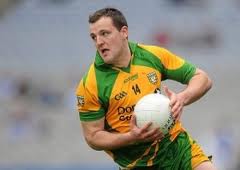 Football fever has struck Donegal after the county reached the All-Ireland semi-final where they will play Dublin at Croke Park.
However the ticket-booking website gaa.ie showed no sign of Jim McGuiness' team when fans went to book their tickets for the August 28th clash.
Instead the site's official link gaa.ie/championship showed the semi-final featured the winners of Saturday night's clash between Dublin and Tyrone and ROSCOMMON!
Devout Donegal fan Liam McMenamin quipped "It shows that everybody is surprised that we're even in the semi-final final at all.
"Come August 28th it will be the Dubs who will be the ones in for a surprise," he laughed.
Ends