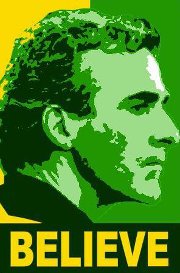 It seems there is unprecedented demand for our semi-final with Dublin on August 28th in Croke Park. With that in mind, we have been informed that each club may only submit 1 (one) order to administrator, Noreen Doherty.
This is fair enough as they were inundated with 2nd, 3rd and even 4th orders for the Ulster Final from Clubs. Demand for this game is expected to almost triple that of the Ulster Final.
We are being told that ticket should be ordered by this Thursday from your clubs.
BELIEVE!
Tags: