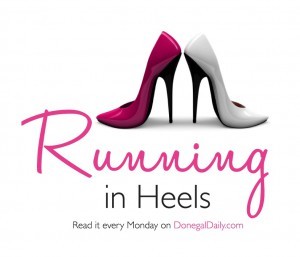 Even after a week, the Media Box team are still waxing lyrical about Donegal's emphatic win over Kildare last Saturday. We wish the very talented team and Jim the best of luck at the Semi-Finals which are taking place on the 28th of August in Croke Park. Yellow and Green is so in this season, the Media Box team can't wait to wear our stylish jerseys.
Our friends over at Kavanaghs Super Valu in Dungloe have been very busy raising money for the Donegal Hospice. Their latest Monster Table Quiz fundraiser took place last Wednesday in the Maghery community centre in Dungloe. The event was largely successful with a massive attendance. The Kavanagh's team raised a massive €1000 towards their €30,000 finish line for the Donegal Hospice. Don't forget to check out the Kavanagh's Super Valu Facebook page for information about their "win a Donegal Jersey" competition. Next week in the "Running in Heels" blog we will be announcing how much Kavanagh's have raised so far for the Donegal Hospice.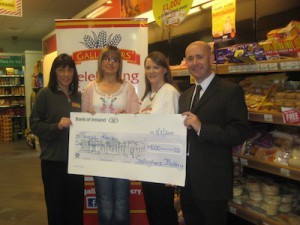 Congratulations to this week's winner of €1,000 complementary of Gallaghers Bakery Grab a Grand competitionTeresa Keeney from Ardara. Teresa bought her lucky loaf in Mc Whinnie's Spar Ardara. Each week Gallaghers Bakery will put 20 lucky golden tickets into their famous White Sliced Pan with one ticket holder walking away €1,000 richer. To be in with your chance to Grab a Grand pick up your Gallaghers white sliced pan from any store, enjoy the new and improved recipe and keep your fingers crossed for the lucky loaf with the golden ticket.
Our top tune for today is Forever Waiting by local band Turbulent Eddy, after seeing the band play in Voodoo Lounge last night, it is clear to see that they are going places!  Please feel free to logon to http://www.facebook.com/mediabox and sing along.
Hope you enjoyed this week's update on our office antics and keep an eye on our Facebook page to hear more. Until next week keep running in those heels!
The Media Box Team X
Tags: