It may still be more than two weeks away but Croke Park bosses are already predicting the All Ireland football semi-final clash between Donegal and Dublin could be their first sell-out of 2011.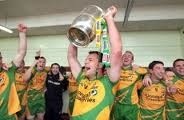 Ticket-frenzy has hit Donegal with thousands of people having already secured their tickets through the GAA website gaa.ie.
Thousands of others have booked their tickets through the clubs around the county and will collect them closer to the date of the big game on August 28th.
Dublin fans are already booking their tickets in huge numbers and many feel the game could reach an 80,000 plus capacity sell-out.
A GAA source revealed "Nobody needs to be reminded about 1992 and the rivalry that exists between Dublin and Donegal.
"Both are huge GAA counties and we're in for one cracking game.
"The Dubs have upped their game with their hammering of Tyrone but Donegal will not be afraid of anyone because they have nothing to lose.
"We are expecting a huge amount of supporters from both counties but we are bound to get a lot of neutral GAA supporters looking for tickets for what will be every bit as intense as the final itself," he said.
Ticket prices are €40 for adults and €5 for children under 16.
For any brave Donegal supporters, tickets for Hill 16 can be obtained for a reasonable €25.
For that you do not get a seat but you are guaranteed a lot of stick from the Dublin supporters!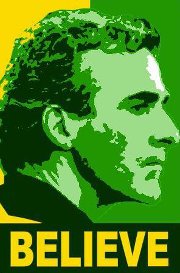 Ends
Tags: