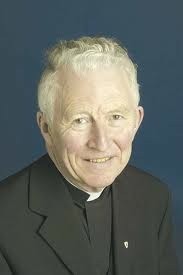 HUNDREDS AND HUNDREDS of children were abused by paedophile priests in Raphoe since 1960, an abuse victim has told donegaldaily.com as statistics emerged to substantiate the shocking claim.
The startling claim was made as the Raphoe Diocese scrambles to firefight claims of child sexual abuse made in recent days.
"There are many many people who can testify to that abuse," a victim told us.
"There has been a lot of nonsense in the past 24 hours about the number of priests and the number of victims. I am a victim and I know of so many others who, like me, have never contacted anyone about these crimes.
"The man who abused me won't be in any report but I can tell you that the day it is published I will be there to ask questions. We'll see how they like that," he said.
The Garda Detective responsible for exposing the horrific sex abuse in Co Donegal has said the lid is set to explode on the entire affair.
Retired Detective Garda Martin Ridge was the cop responsible for bringing notorious paedophile priest Fr Eugene Green to justice.
Now the Gortahork-based investigator has accused the church of clouding the water by playing the numbers game.
Mr Ridge said the church should stop playing games and simply tell the truth.
"This is what they do – they argue about numbers. This is not a numbers game. This is about the hurt and the damage the church has caused for decades.
"Nobody will ever know the exact numbers of young people whose lives were ruined by priests.
"But the bottom line is that it happened and nobody can deny that now. The church or Bishop Boyce should not be arguing about numbers," he said.
The former detective was reacting to a statement issued by the Bishop of Raphoe, Dr. Philip Boyce that reports about there being hundreds of abuse victims across Co Donegal were "simply not true.
His statement reads "I wish to assure the people of the Diocese of Raphoe that this assertion is simply not true. Furthermore it is seriously damaging to the good work of the many trained volunteers who are actively committed to safeguarding children in all of the parishes of the diocese."
However Mr Ridge said he believed the publication of the audit into sex abuse allegations into the Diocese of Raphoe, which is expected in the coming weeks, will indeed be damning.
"I obviously do not know exactly what it is in but my interpretation is that the genie is now out of the bottle.
"I expect the report to be damning from what I understand and the many people I have spoken to about it," he said.
And he said that people like Derek Mulligan, who helped expose pervert school caretaker Michael Ferry, should be held up as heroes.
"Who knows how many 'Derek Mulligans' there are out there? We will never know.
"Many have committed suicide and others have turned to drink to wipe away the horrific memories they have.
"People like Derek Mulligan deserve medals for the bravery they have shown in coming forward and helping to expose the awful things that have happened in Donegal going back decades," he said.
HSE counsellor Tom McGrath said he "would not be surprised" if there were large numbers of abuse victims from the Raphoe Diocese. He said that 1,200 abuse victims had contacted his service in Donegal in the past 10 years and a 'significant percentage' were abused by priests.
We understand that one in five – 240 – were abused by priests in the Raphoe Diocese.
"You have to remember that this audit will go back to 1975 and you are dealing with a lot of people going through the system within that time," he said.
To cope with the expected deluge of phonecalls ahead of the report into child sex abuse, Mr McGrath said the HSE will be setting up extra phonelines.
"The feedback from this report will go on for years and years but we do expect an initial impact to our services.
"WE will have extra phonelines and extra counselors on hand when we know the exact date the report is being published," he said.
He added that the HSE were also considering linking up with the Rape Crisis Centre to help those abused by priests over the years in Co Donegal.
He said the people dealt with by the HSE didn't include those deal with by the Rape Crisis Centre and other organisations.
GPs in Donegal are aware of the HSE National Counselling Service and information leaflets on the NCS are circulated to GPs on a regular basis.  Over 35% of referrals to the NCS come through GPs.  Around 40% of referrals are from the HSE Mental Health Services and the remainder are self referrals and referrals from other agencies.
The NCS also sponsors an out of hours telephone counselling line CONNECT which is available from 6pm to 10pm Wednesday to Sunday on 1800 477 477.
For further information on the National Counselling Service in Donegal, please call 1800 234 119 between 9.15am and 5.15pm.
If you have been abused, speak to a counsellor or make a complaint via a solicitor to your nearest garda station.
Donegaldaily.com welcomes all views on this subject. Email us on info@donegaldaily.com.