STEPHEN DOHERTY'S COUNTRY CORNER IS SPONSORED BY IRISHCOUNTRYMUSIC.CO.UK – FREE DELIVERY TO DONEGAL!
Hello Everyone and welcome along to the 6th Country Corner. I hope you's all enjoying it as much as I am writing it, keep your comments coming in if you have any photos of you with your fav Irish Country Stars please email them to me.
Country Music News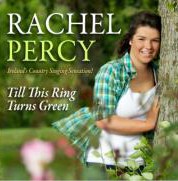 Rachel Percy from Randalstown has just released her 2nd CD entitled – Till This Ring Turns Green, 12 great numbers on this cd, you have the favourites like Blanket On The Ground, Next To You, Next To Me, and the old time waltzes – Someone From Home and Tennessee Waltz, as the title goes Rachel is Ireland's Country Singing Senation she is certainly that.  The cd was recorded at Harmony Recording Studios in Letterkenny – a lot of top musicians played on this album.
Donegal Band – The Tractor Boys support the Donegal Football Team in The All Ireland Championship 2011 –  with the song called The Green and Gold Jersey of Tir Chonaill, check out the song at http://www.youtube.com/watch?v=fOcVFsZu4i0
Justin Mc Gurk has just released his new single – Take Me To The Fair, its about the Annual Lammas Fair which takes place in Ballycastle at the end of August every year – Justin has just released his new video for it check it out at http://www.youtube.com/watch?v=crwcwLnvchc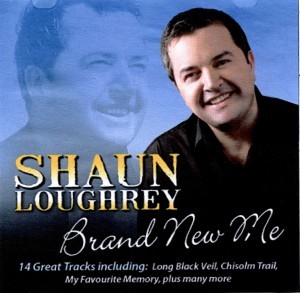 Shaun Loughrey is set to release his new CD entitled Brand New Me on 29th August 2011 – shaun's father was the legendary Singer Johnny Loughrey
Billy Mc Farland is ready just to release his New Cd – The Best I Know How – Billy is no stranger to the music business – Billy has been singing for many years the popular singer from Ballymena – billy is famous for his trumpet playing – check out billys website at www.billymcfarland.com.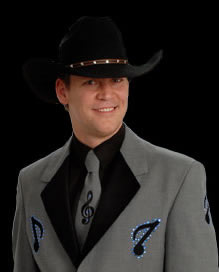 Robert Mizzell sings 'The Rose of Tralee' It takes a certain kind of stage performer, with legendary appeal, to effectively bring proceedings to a close at an International Show, and in particular to our global celebration of Irish culture, the Rose of Tralee.  Robert Mizzell, Country Music Artist, will fill this role on Tuesday 23rd August 2011, and give the international performance of his life, as he serenades the newly crowned 52nd Rose, on stage in the festival dome in Tralee, Co. Kerry. The finale of the festival will be watched by millions of people around the world and it will be a huge honour for Robert, already a true crowd favourite, to sing to the winning Rose, that beautiful world famous nineteenth century Irish Ballad, 'The Rose of Tralee'.
Nathan Carter Fans Look: – Nathan will be doing A Concert Tour In Sept in the following Venues The shows are being filmed for a live DVD which will be on sale for Christmas. Special guests are Louise Morrisey and Hugo Duncan
AN GRIANAN THEATRE LETTERKENNY Mon 19th Sept
MARKETPLACE ARMAGH Tues 20th Sept
ARDOWEN THEATRE ENNISKILLEN Wed 21st Sept
BURNAVON THEATRE COOKSTOWN Thursday 22nd Sept
2011 Parade of The Stars Awards
Male Vocalist Of The Year
Robert Mizzell
Jimmy Buckley
Mike Denver
Derek Ryan
Patrick Feeney
Nathan Carter
Gerry Guthrie
Female Vocalist of The Year
Philomena Begley
Mary Duff
Sandy kelly
Dee Reilly
Lisa Mc Hugh
Isla Grant
Eileen King
Lifetime Aviechment
Mick Flavin
Louise Morrisey
Matt Leavy
Roly Daniels
Susan Mc Cann
Shawn Cuddy
John Hogan
Songwriter of the year
Henry Mc Mahon
Peter Mc Keever
John Nelson
Derek Ryan
John Farry
Bill Allen
Vic Holdroyd
Local Artist Of The Year
Shunie Crampsey
Steve Farlow
Bonnie Stewart
Trevor Loughrey
Curtis Magee
Simon Peters
Tony Kerr
Breakthrough Award
Kym Kelly
Jesse Conlon
Eddie Carey
Jason Travers
Eunice Moran
Caz Hunter
Eddie Kelly
Group of The Year
Wee Amigos
Bonnie Stewart Duo
The Three Amigos
Just 2
The Indians
The Benn SIsters
The Sierras
Lost Heros Of Country Music
Pat mc Cool
Johnny Loughrey
Joe Dolan
John Greer
Dan O Hara
Cyril Mc Kevitt
Venue Of The Year
The Ryandale – Moy
The Bushtown Coleraine
The Plaza Buncrana
the riverclub – Castlefin
The mellon country Omagh
Josies country tavern – Letterkenny
Biddy friels – Letterkenny
Please email to stephendoherty2008@gmail.com – the deadline is Sept 9th 2011
Dancing Dates
Friday 12th Aug 2011
Mellon Country Hotel (Omagh)
John Mc Nicholl & Band
Friday 12th Aug 2011
Josies Country Tavern (Letterkenny)
Lisa Mc Hugh & Band
Saturday 13th Aug 2011
The Halfway House (Toban)
Nathan Carter & Band
Saturday 13th Aug 2011
Riverclub (Castlefin)
Derek Ryan & Band
Saturday 13th Aug 2011
White River Hotel (Toome)
Gerry Guthrie & Band
Sat 13th Aug 2011
The Ryandale, (Moy)
Robert Mizzell & Band
Sat 13th Aug 2011
The Allingham Arms Hotel (Bundoran)
Mick Flavin & Band
Mon 15th Aug 2011
Bushtown House Hotel (Coleraine)
Stephen Smyth & Band
Tues 16th Aug 2011
Logues of Cranford(Milford)
Mick Flavin & Band
Competition Time:
To Win a copy of Rachel Percy's New Cd – Till This Ring Turns Green  please answer the following question:-
Q: Where Does Rachel come from
Answers to info@donegaldaily.com – closes on Tues 16th Aug 2011
Good Luck
Dont forget to tune into me on 105fm or 107.6fm or online at  www.icrfm.ie every Tuesday between 3pm and 4pm this Tues 16th Aug I'll be talking to Margo. You can also get in touch with me at stephendoherty2008@gmail.com or visit my website which is www.keepitcountryradioshow.co.uk
STEPHEN DOHERTY'S COUNTRY CORNER IS SPONSORED BY IRISHCOUNTRYMUSIC.CO.UK – FREE DELIVERY TO DONEGAL!