A Garda and three nightclub bouncers were stabbed when a man went berserk outside a Letterkenny nightclub.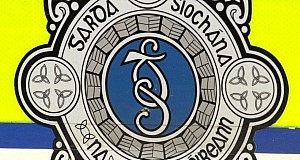 The incident took place in the early hours of this morning outside Voodoo Nightclub.
It is believed a man was refused entry to the nightclub and began to cause a disturbance.
Gardai were called and the man then produced a knife.
A Garda was stabbed in the arm while another bouncer was treated for a stab wound to the leg.
It is not believed any of their injuries are life-threatening.
A Garda spokesman confirmed four people including a Garda were stabbed.
The stabbing frenzy took place as hundreds of people socialised on the streets of the town during the Letterkenny Live Festival.
Earlier in the evening musician Ryan Sheridan has entertained hundreds of people on the town's Oliver Plunkett Road as part of the festival.
The night had passed off without any major incidents as Gardai patrolled the streets.
Gardai confirmed a many as arrested and was being questioned at Letterkenny Garda station.
The Mayor of Letterkenny, Cllr Gerry McMonagle, who opened the festival,  told Donegaldaily.com he would not like the wrong image of the event to go out.
"The festival was a wonderful success and I had appealed to people to enjoy themselves without drinking too much.
"However that message is never going to get through to some individuals.
"I sincerely hope that the Garda and the bouncers are okay and this should never have happened when all they were doing was their jobs," he said.
Ends
Tags: