Daniel O'Donnell's sister Margo has recorded a tribute to Ireland's longest missing person Mary Boyle.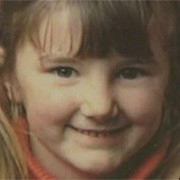 The disappearance of Mary, who went missing near Cashelard near Ballyshannon 34 years ago, has remained the country's biggest ever mystery.
Mary went missing on March 18th, 1977 when she followed her uncle form her grandparents home as he was returning a ladder to a neighbour's home. No trace of her has ever been found.
Margo, who is related to Mary's mother Ann, has remained close to the Boyle family and has often helped in the search for Mary who was just six when she vanished.
She said simply "I will never give up searching for her."
The money raised from The Missing Mary Boyle will go towards funding to keep searching for the Donegal girl.
Mary's mum Ann says she knows her little girl died a long time ago but says her only wish is to find her body.
Margo's new song will be available at all her gigs including the INEC in Killarney next Saturday and at the Donegal Shore Festival in Kincasslagh on September 3rd.
Ends
Tags: