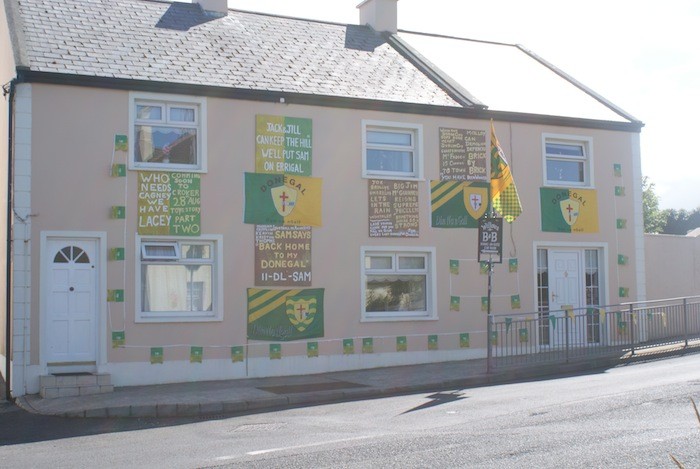 The race is on for Donegal's fans to go that extra mile in their support for their beloved county ahead of the All Ireland semi-final against Dublin.
And leading the pack is one Dunfanaghy businesswoman who has quite literally covered her house in Donegal flags, bunting and signs.
Liz McFadden from Main Street, Dunfanaghy is known as an ardent Donegal supporter – as how picture shows!
Liz, who owns The Willows B&B has spent hours making signs and decorating her business and it certainly has caught the eye.
Dozens of tourists (many from Dublin!!) are stopping at the B&B to take pictures of the house.
Rumours that Liz has offered Jim McGuinness and the boys free accommodation for life if they bring home Sam could not be confirmed.
*Has your family, club or workplace splashed out to put the Donegal colours on display ahead of August 28th? Send us all you pictures to info@donegaldaily.com and we'll put them up!
Ends
Tags: