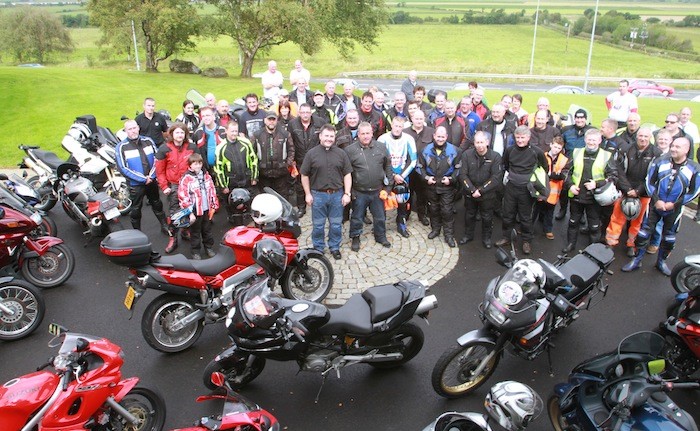 Up to 200 bikers answered the call of Donegal Fr Gerard Sweeney after he organised a special mass for bikers yesterday.
The well-known Burt curate has been a motorbike enthusiast for almost seventeen years.
And yesterday he chose the right road after holding a mass for dozens of motorcyclists and even blessing their machines afterwards.
The motorbike-mad cleric, who drives a powerful Suzuki motorbike, held the mass at St Aengus's Church in Burt on the Inishowen Peninsula.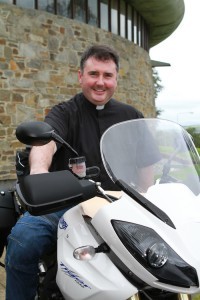 According to Fr Gerard, the aim of the mass was to pray for the safety of all bikers across Donegal as they take to the roads.
The interdenominational service focused on remembering bikers who have died on the roads in the past 12 months – a message which was reflected in the prayers of the faithful.
"We have all heard about people dying on our roads and motorcyclists are no exception.
"Many of my friends have been on to me for a long time now about holding such a mass and I am delighted we did. It was a very touching occasion.
"I know first-hand how dangerous it can be for motorcyclists on the road and I wanted to highlight that. The old advert – think once, think twice, think bike' is very true. People should remember that," he said.
He admits he does get the odd strange look when he takes off his helmet and motorbike leathers and people realize he has a priest's collar on!
Fr Sweeney, who has been a curate in the Donegal parish for just a year, revealed he first got into motorbikes seventeen years ago when a fellow priest bought him six motorbike lessons as a Christmas present.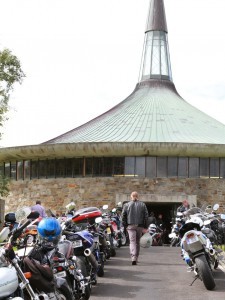 "I have been hooked ever since and I just love going out onto the open road. I have met a lot of good friends through biking," he said.
As well as blessing and remembrance service, the bikers also held a collection for the RLNI before heading off on a ride around Buncrana and Ned's Point.
PICTURES BY KIND PERMISSION OF NEWSPIXIRL.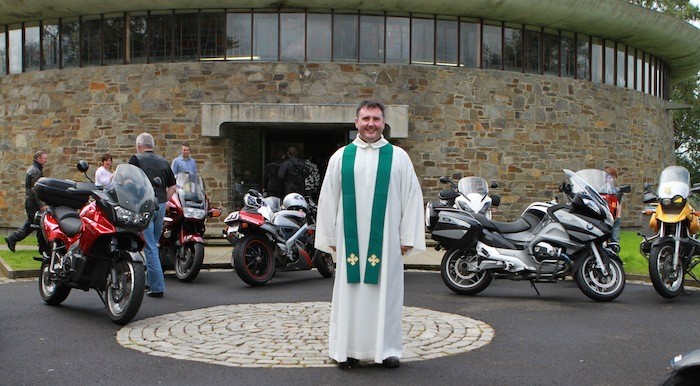 Ends
Tags: