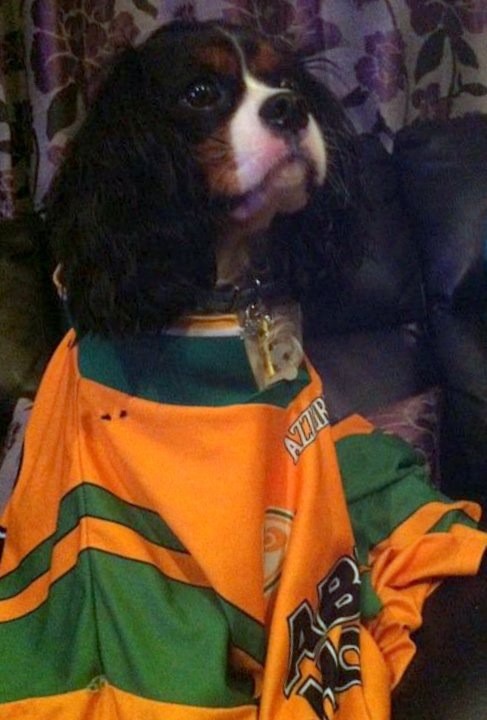 It's a dog's life for Jackson the King Charles Spaniel.
Not only was he born across the border in Co Tyrone but now he is being forced to follow the Donegal footballers.
Not that Jackson minds taking the lead.
Jackson is owned by Letterkenny Cllr Jimmy Kavanagh who even bought him his own jersey for this Sunday's big game.
And Jimmy has even gone one further.
He is putting up a €20 prize for the best photo caption to go with this picture of Jackson.
All you have to do is to send your captions to info@donegaldaily.com and we'll do the rest.
It's a ruff life – or at least it will be for all the Dublin supporters come Sunday afternoon!
Ends
Tags: