The Government has announced €230,000 to help improve facilities at the Aura Leisure Centre in Letterkenny.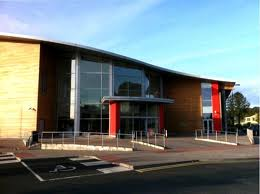 The funding is part of a nationwide campaigned aimed at improving facilities at 19 leisure centres across the country.
The news has been welcomed by Senator Jimmy Harte.
The money will used to facilitate people with disabilities and also to improve energy efficiency and save taxpayer's money.
Senator Harte said "The complex will be able to improve access and facilities for people with disabilities. The grant be used for a range of purposes depending on the pool, including providing ramps, hoists, widening doorways or new changing facilities'.
"The grants will also be help these pools to become more energy efficient, and reduce their carbon footprint. Large heating bills are the single biggest cost in running a swimming pool.
"So by making them more efficient, we are also reducing the burden on taxpayers by cutting back on energy and water requirements." "It's particularly welcome that the grants will have a positive effect on employment levels, helping to sustain jobs and in some cases create new ones."
Ends
Tags: