A woman who was jailed for life for luring a Donegal man to his execution has lost an appeal against her conviction for murder.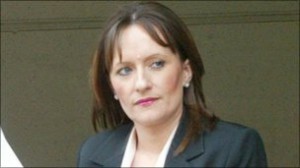 Mary Ryan met up with businessman Manny O'Donnell, 53, at a Glasgow hotel in 1998 before he was driven to woodland and shot and stabbed 22 times.
Ryan and co-accused Francis O'Donnell, both 39, were convicted of O'Donnell's murder.
Manny O'Donnell was originally form Lettermacaward and was later buried there after this death.
Appeal judges rejected claims that there was insufficient evidence at the original trial to secure convictions.
Mr O'Donnell – a wealthy businessman in the construction industry – was known to be an IRA fundraiser and suspected of having links to criminal enterprises in Scotland.
During the trial, the court heard how Ryan worked for Mr O'Donnell and her boyfriend, Patrick Devine, was a ganger in a tar-laying squad.
Francis O'Donnell had worked in the same squad as Devine before becoming Mr O'Donnell's personal driver.
Following the discovery of Mr O'Donnell's body, in woodland near East Kilbride, South Lanarkshire, Ryan had given conflicting accounts to police of her movements.
Initially she said she was with Devine in his flat on the night of the crime.
But in a final interview with detectives she claimed she met Mr O'Donnell by arrangement at the Tinto Firs Hotel, in Glasgow's Newlands area, to go to a business meeting in the west end of the city.
Ryan said as she drove them out of the hotel car park, two gunmen wearing balaclavas jumped into the back of the car and shot her boss twice.
She also claimed that afterwards, they gave her back the keys of the car and her mobile phone and told her to walk home and not report the crime.
The burnt out vehicle was later found at a car park in Newton Mearns the following morning.
Following their trial, Ryan and Francis O'Donnell were jailed for life and ordered to serve a minimum of 15 years in prison.
The murder charge against Devine was found not proven.
All three were found guilty of setting fire to the hired Renault Megane which took Mr O'Donnell to his death.
Following lengthy appeal proceedings, Ryan and O'Donnell's case was heard by Lord Mackay, sitting with Lord Osborne and Lord Nimmo Smith.
The appeal judges heard that the murder victim ran "irregular" businesses with wages paid in cash, gangers employed without proper health and safety certificates and shell companies used to defeat the interests of creditors.
Ryan's lawyers argued that there was insufficient evidence to allow the jury to convict her of the charge.
It was claimed that the evidence was sufficient to establish that she was present when the murder was committed, but not that she knew it was to take place or that she was acting along with the killers.
But Lord Mackay rejected the submission, and said: "In our opinion, the jury heard evidence which entitled them to convict her on the charge of murder."
ENDS
Tags: