Days like today don't come along too often for the people of Donegal.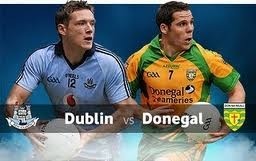 Geographically isolated, we are often forgotten and used to looking inward for answers.
This afternoon at Croke Park we look inwards once more.
We look to the performance of a football team to give us a much-needed boost as we leave behind a summer that never was.
Not politicians or business leaders but young men with football boots and a shared dream.
But Jim McGuinness and his side are no ordinary football team.
A few short months ago they were ranked 19th out of 32 teams in the country.
Today they are 70 minutes away from a place to decide who is the best football team in the country this year.
They have dared to dream.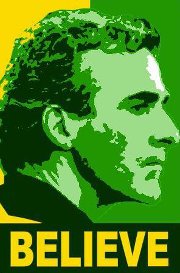 Yes, it might only be a football match – but it's much bigger than that.
The psychological boost which McGuinness, his players and backroom team has brought to Donegal in 2011 has been nothing short of inspiring.
It's true – win, lose or draw, we will still have our mortgages to pay at the end of the month.
We might still have to wait a year for a hospital appointment or watch as another wave of young people leave yet another town or village for another country for work.
But today we are united.
We are united in the belief that for a few short hours we are all pulling in the one direction – behind Jim McGuinness, his players and Donegal.
Win, lose or draw we are as united as the flags and bunting that blow in the wind from the housing estates of Bundoran to Buncrana and from Rossnowlagh to Raphoe.
We are as vulnerable as the seven year old whispering the names of McFadden, Murphy and Lacey as he dreams of what might be one day.
We've come too far to let our dreams go for another year.
Believe.
Tags: