They sought him here and they sought him there but they eventually found the Letterkenny Gaels lotto winner known only as 'Brendan'.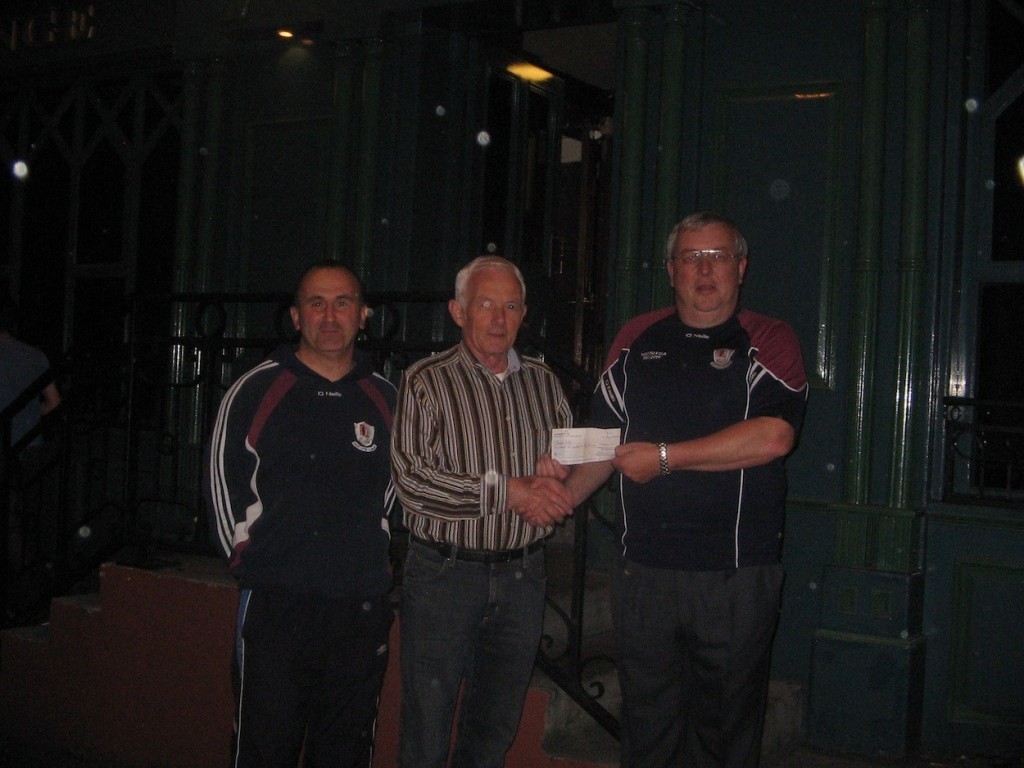 The story of the missing €6,250 lotto winner swept across Donegal and even further.
All the hype began when Brendan rote only his first name on the lotto ticket and the lotto seller marked down the wrong telephone number by one digit.
After days of putting of posters seeking their winning, the real Brendan was finally located fishing on a boat on a lake.
Brendan Duffy of Dromore, Letterkenny was completely oblivious to the fact that he had scooped the money.
Brendan finally got his hands on is cheque last night when he was presented with the money at a special ceremony in McGinley's Bar.
Pictured is Letterkenny Gaels Chairman Dan Harnett presenting the Lotto Jackpot to winner Brendan Duffy with a cheque for €6,250. Also in the photo is Club Treasurer John McDermott .
Tags: