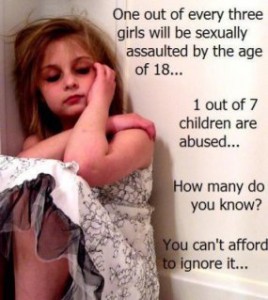 THE victim of a paedophile priest in Co Donegal has urged others who were abused to come forward – and report the incidents to the body investigating the crimes.
The man was abused by a priest in the county in the 1980s and he says it is important that anyone else who suffered at the hands of clergy now 'pluck up the courage' to come forward.
And he says he wanted to highlight a hotline number, which he claims has not been widely advertised – and should have been.
It is a contact number for anyone in the Raphoe or Derry Dioceses in Co Donegal who wants to report any incident of abuse within the Catholic Church.
The Dublin telephone number – 01 5053124 – is for the National Board for Safeguarding Children in the Catholic Church.
Said the victim: "I know more and more people are coming forward to report abuse.
"I am also now aware of the forthcoming audit of the Raphoe Diocese which is due in the next few weeks.
"I feel however that a lot of abuse was either not reported to the Church or was held back and now this National Board exists to help victims and to put their cases on the record.
"I don't think any audit can be completed without the whole picture and the whole picture cannot be completed unless more people come forward."
The victim added: "I know from personal experience how hard it is to deal with this issue; but I would beg anyone in Donegal who has been abused by a member of the clergy in the past to come forward now – pluck up the courage and call that number."
A report by the Board which was due to be published in August and this month has been further delayed until October.
The Bishop of Raphoe Philip Boyce has vowed to reveal details of the audit then.
See http://www.safeguarding.ie/ for more info.