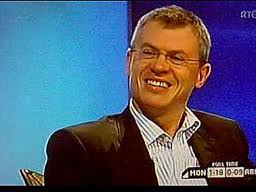 FORMER Derry GAA player and TV pundit Joe Brolly has launched another scathing attack on the Donegal GAA team and manager Jim McGuinness.
The Dungiven man claimed Donegal's tactics were ruining the game.
Said Brolly: "The point that has been missed in all the furore caused since Sunday is that there are two mutually exclusive positions. The first is Donegal's self-interest. They are perfectly entitled to play whatever game they wish to.
"Incredibly, they are Ulster champions and had Colm McFadden bagged the goal he ought to have, they would be getting ready for an All-Ireland final.
"The second however, is the wider interests of the game and the people who love it. On this front, we, the people, are perfectly entitled to say that what Donegal do is fundamentally damaging to Gaelic football."
Turning to manager McGuinness, Brolly went on: "Jim asked afterwards what was "the point in going out in a blaze of glory", something Donegal conspicuously did not do last Sunday.
"Instead, they went out in a shameful and forgettable way, iced by the disgraceful play-acting of Martin Boyle. No one will remember it. No one would want to remember it.
"I ask Jim this question: Stripped of the romance and the glory, what is the point of Gaelic football?"
Your View?
You can leave a comment below: