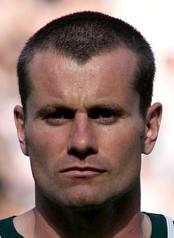 DONEGAL goalie Shay Given says his Ireland team are disappointed with the draw with Slovakia – but must now move on in time for the clash with Russia on Tuesday.
"We are disappointed. We had the home advantage and we couldn't take advantage of that but we are still very much in the group," insisted the Lifford man.
"Slovakia are a good team. They have beaten Russia already in the group. They are no mugs. We knew it was going to be a tough game. They keep the ball very well. They had some chances as well."
Shay said it was unfair of critics to have a go when Friday night's opponents were very good.
Said Given: "It is easier said than done to control the game at home. You don't dominate teams like Slovakia. They are a top team in Europe. I don't think it's easy to dominate any team in Europe.
"If one of our chances had gone in, we'd be standing here talking about a great victory. We had 2 or 3 very good chances that didn't go in for us. On other nights they would have went in."
He added: "We've got a game against Russia on Tuesday night, which is another huge game for us. I don't know what our approach will be on Tuesday. We are just getting over this one now. We know it's a huge game again. Russia had an important win tonight. They will be huge favourites but we have to keep our spirits up for a huge game."
Shane Long is ruled out of the trip to Moscow.
Tags: