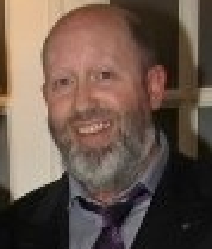 A DONEGAL based crook exposed by donegaldaily.com as a fraudster, cheat, liar and a thief will see his scam wound up in courts north and south of the Border in the next few days, we can reveal.
The High Court in Dublin has already ordered the compulsory winding up of Francois de Dietrich's ETIC Solutions Ltd (ETIC) and appointed joint liquidators.
ETIC has been ordered to wind up in the Republic of Ireland, with Paul Rooney and Declan McDonald, both of PricewaterhouseCoopers (PwC), appointed as joint liquidators. The High Court in Dublin made the order on 4 July.
We understand the matter is listed for hearing in the Examiner's Court in Dublin tomorrow.
A petition in the High Court in the North to wind up ETIC and appoint PwC as liquidators there will be heard next Wednesday in Belfast.
The northern High Court of Justice has already appointed Paul Rooney and Dan Schwarzmann, both of PwC, as joint provisional liquidators in Northern Ireland.
We have now learned that once next week's case is heard, the liquidators will start the process of paying out any monies owed to creditors equally on both sides of the Border.
Crook Francois is on the run in France. He is wanted by police here and faces 18 months behind bars once he is caught. He already has extensive convictions in his native France for fraud – even ripping off his own brother.
The Ballybofey-based businessman, who ran offices in the town and a restaurant in Letterkenny, persuaded more than 200 people here in Donegal to 'invest'  in his scams – then made off with €20M and used some of it to launder cash for criminals.
Anyone who does want their money back are in the last chance saloon. They must make a claim in the next few days.
If you had dealings with ETIC or the director, Francois de Dietrich, you should contact PwC to provide details of the transactions and complete a related questionnaire. You can call PwC on +44 (0) 28 9041 5471 or email etic-consumers@uk.pwc.com.
An FSA spokesman said: "PwC will continue to work to identify and secure assets for the benefit of creditors. It will also be responsible for distributing the funds to ETIC's creditors in both Northern Ireland and the Republic of Ireland on a just and equitable basis.
"At this stage we do not know when funds will be distributed but we can confirm that PwC and the FSA are working to ensure this takes place as soon as possible."
Tags: