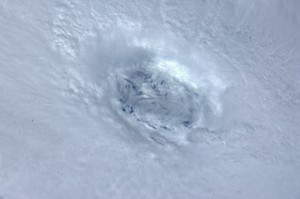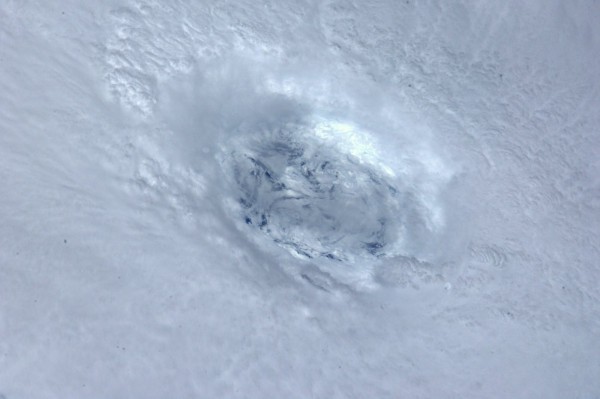 DONEGAL has a 50/50 chance of being whacked by the remnants of Hurricane Katia, a leading forecaster has said.
The storm is over open Atlantic waters on a path expected to take it close enough to Bermuda to prompt a tropical storm watch while missing the U.S. and Canada later this week, the National Hurricane Center said in the past few minutes.
Katia is about 370 miles (595 kilometers) south of Bermuda with top winds of 120 miles per hour, down from 135 mph overnight, the centre said in an advisory at 11 a.m. East Coast time. Katia is moving northwest at 9 mph.
Peter O'Donnell of Irish Weather Online says the remnants of Hurricane Katia are due to land in Ireland on Monday and Tuesday of next week.
He said: "There is a significant risk of stormy weather especially in the north and west, depending on track and intensity of Katia. The models suggest the storm will be closer than before, although only Donegal would appear to be in line for strong winds on its depiction."
He said the European model now wants to spin the storm around in the central Atlantic with a developing warm ridge over Ireland and the U.K. —  so 'there is a weighted consensus still has potential for a significant storm event. I would rate it about a 50-50 proposition at this point. Most of the non-storm "50″ would be fair and warm as an alternative."
Mr O'Donnell told us: "As of the latest guidance just received, all the reliable global models have the storm between Donegal and Iceland on Monday and from each map available, the estimated wind speeds in Donegal would be 30 or 40 mph or 50-70 km/hr with gusts to 50 mph or 80 km/hr, from a southwest direction veering westerly.
"These would not be damaging winds or any stronger than today's winds have been. However, we are stressing that with a storm on this track, any slight deviation closer to Ireland could bring much stronger winds especially for Donegal.
"So while there's nothing to cause any great concern from today's forecast guidance, I would advise checking forecast updates as this past season has seen a tendency to stronger than normal winds for time of year.
"If there was to be a stronger wind event, I think it would probably be in the forecast by Thursday or Friday."
Katia is a major, Category 3 hurricane on the five-step Saffir-Simpson scale, and is forecast to pass between Bermuda and the U.S. East Coast the day after tomorrow before turning northeast Sept. 9 and heading out into the open Atlantic.
Thunderstorms and strong winds are expected to sweep across Bermuda through the end of the week, according to the Bermuda Weather Service.
Tags: